We offer services:                            

We perform warranty repairs on products purchased from IMI-HOBBY Slovakia.


                                                              We perform post-warranty repairs on products. purchased throughout the EU.


| | |
| --- | --- |
| Repairs of petrol/glow 4-stroke engines SAITO, NGH, GPower | Repairs of petrol 2-stroke engines DLE, EME, RCGF, NGH |
| Adjusting the motors | Overall maintenance of aircraft engines |
| Installation of engines in RC aircraft | Installation of accessories for RC aircraft |
| Repairs of fishing RC boats | |
| Repairs carburetor Walbro | |

SAITO four-stroke petrol combustion engines are manufactured directly in Japan and are a guarantee of true Japanese quality. This advanced and progressive engine design puts the SAITO brand at the forefront of the world. A wide range of manufactured engines from 5 cc up to 100 cc will satisfy all the requirements of modelers. See and hear the sound of a real aircraft engine even in a model airplane. It's SAITO. Spare parts are originally secured directly from the SAITO factory in Japan. SAITO engines feature unique technical details and innovations: integral cylinder and cylinder head with hemispherical combustion chamber, liner-free cylinder design with hard chrome-plated inner surface, piston made of special high-silicon alloy and sealing ring and muffler seal, so as to provide the highest possible performance and the most realistic sound of a real aircraft engine. SAITO motors have an extremely low weight and very small dimensions. Exhaust with exhaust manifould and spark plug are supplied with the engine as standard.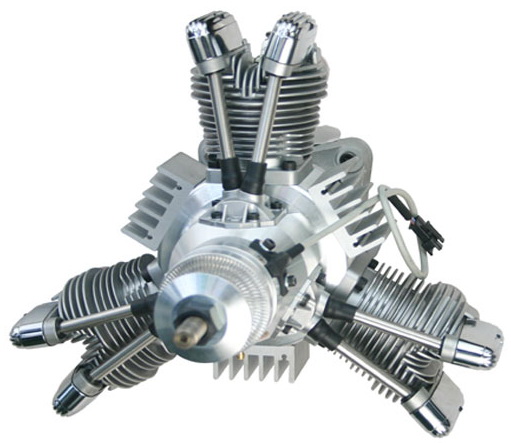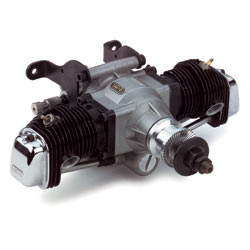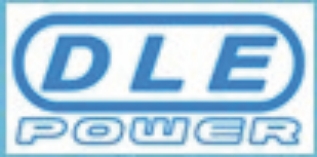 DLE is the TOP class of 2-stroke engines in the world. Engines with the longest tradition of production. The lubrication efficiency of the cylinder and piston, connecting rod and crank proved to be the best lubrication system for 2-stroke engines. Balancing the crank and other rotating parts meet the strictest standards, therefore these engines have become engines with the lowest vibrations.
DLE are the most used engine in North America, South America, Australia, Europe and Asia. DLE engines are air-cooled, single-cylinder and multi-cylinder model, petrol engines with rear and side flushing, microprocessor ignition and diaphragm carriage with Walbro carburetor. The engine is characterized by precise processing and is designed to achieve the best possible results in the ratio of weight and power. High reliability is a matter of course. Low weight is achieved thanks to die-cast parts and precise CNC machining. The front and rear of the crankcase are doweled for precise mutual position and alignment. The rotating parts (crank, connecting rod) are fitted with high-quality German FAG bearings. Surprising is the reliable and flexible operation of the engine. The transition from low idle to high speed takes place without any delays or perhaps a decrease in power. All this contributes to the comfort and reliability of the operation of aircraft models. Ignition-supply voltage: 4.8-8.4 Volt latest up to 12V for more intense spark.
EME The reliability, quality of construction without recesses and the sophistication of these 2-stroke air-cooled model engines rank them among the engines at the top of the world format. A high-quality and specially conceptually designed engine block prevents recesses and sufficiently protects the carburetor. Engines can also be purchased with starters of EME own production.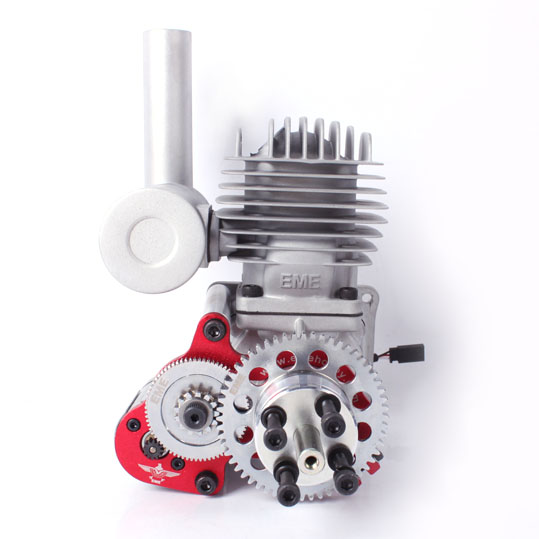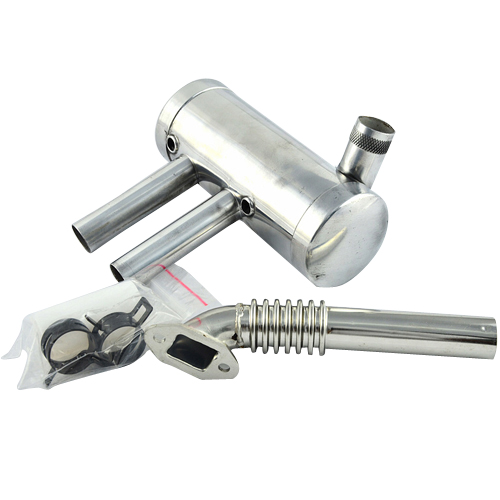 RCGF Stinger - Economical and powerful NEW ENGINE, NEW DESIGN, More powerful, stronger material, greater accuracy, Latest design and high performance! Latest engine design. Reliability, quality and production of a wide range of petrol two-stroke engine cubic capacity from 10cc to 120cc. Production includes single-cylinder and double-cylinder engines. In terms of price, RCGF is the most available on the model market. Really a lot of music for little money.
TAI SHIH HOBBY CORPORATION ( TSHobby GAUI ) established in Taiwan in 1996 is fully dedicated to the design, development and production of innovative R/C helicopters and airplanes. Through years of research and development, TSH GAUI has developed a well-coated plastic technology applicable to wings, fins and rotors that offers solid and smooth surfaces while maintaining a trailing edge as thin as 0.15mm. Today, TSH GAUI offers a variety of R/C aviation products that bring the most enjoyable leisure experience to R/C pilots around the world.
NGH Engine The company's product series includes two-stroke piston engines, four-stroke piston engines, single-cylinder piston engines, multi-cylinder piston engines. Industrial liquid-cooled UAV engines. The products are exported to Europe, America, Southeast Asia and other more than 20 countries and regions.